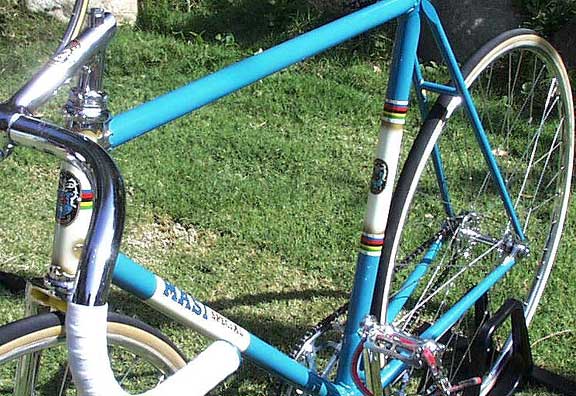 Rex Gephart's award winning Masi Special Pista.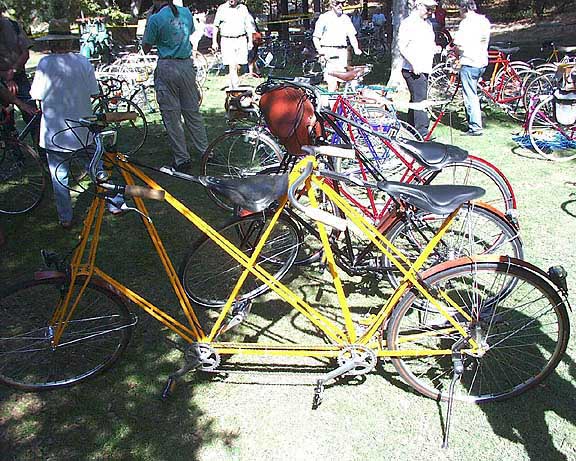 Dave Ductor's rare and unusual 1990s Pedersen tandem.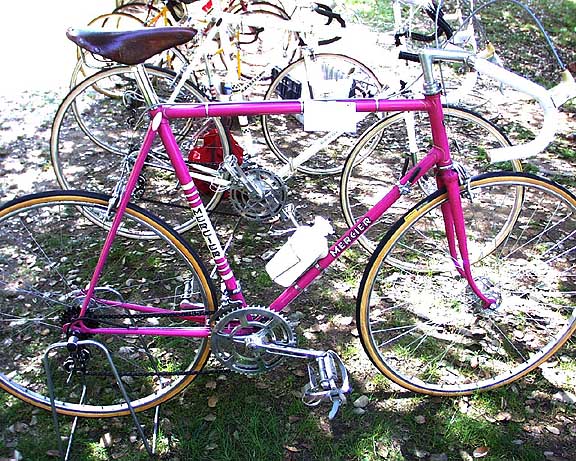 Jack Bissel's 1970 Mercier.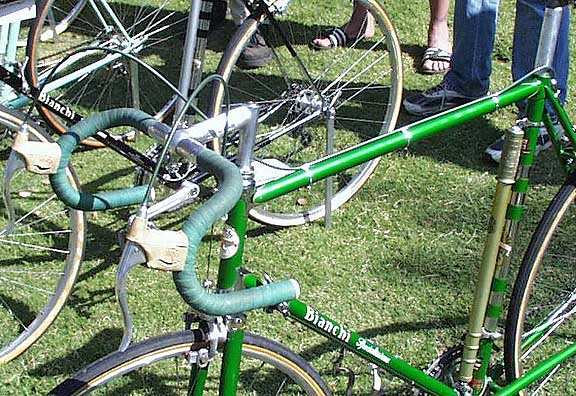 Peter Johnson's 1965 and 1964 Bianchi Specialissima (unrestored).

Chuck Schmidt's 1955 Gillott road/track with Fleur de Lis lugs and matching
Fleur de Lis lugged steel stem.
Unique paint: "Crackle Finish on Flamboyant on Silver Base" (unrestored).