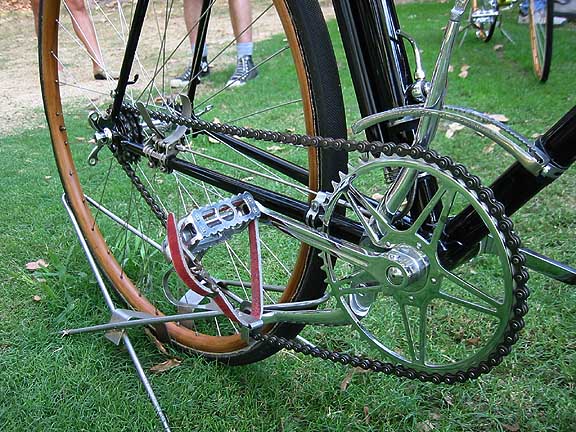 Close-up of the1935 Umberto Dei "Milano-San Remo" with Vittoria Margherita derailleur (note chain oiler on seat tube).



Participant's Choice Awards Ceremony :
First, Gino Londi's Umberto Dei, second, Rex Gephart's Masi Special Pista, and third, Chuck Schmidt's Gillott Road/Track.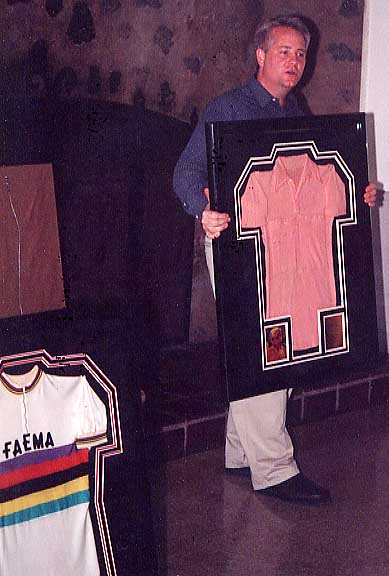 Brett Horton at the Symposium showing a part of his jersey collection: One of three known Fausto Coppi
jerseys (this is Giro Leader's jersey) and one of Eddy Merckx' Worlds jerseys.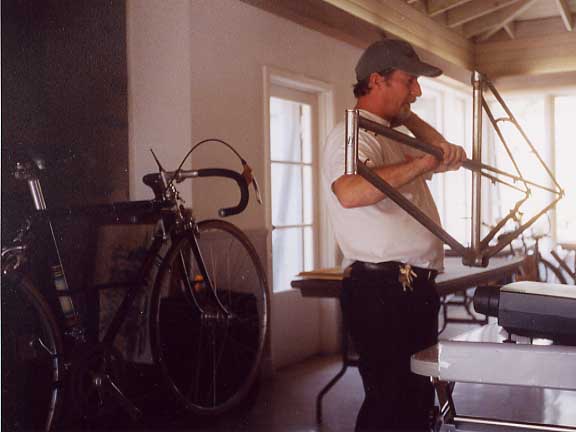 Brian Baylis at the Symposium discussing the esthetics of different frames.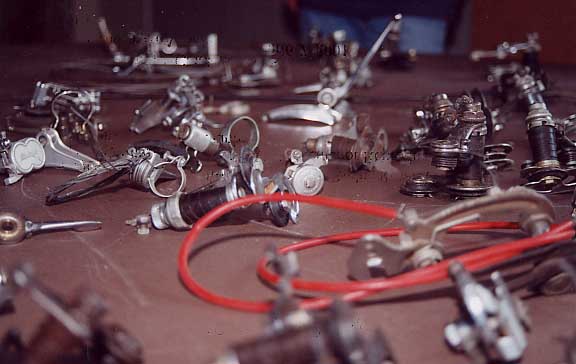 Part of Seth Finkelstein's talk on the evolution of the derailleur.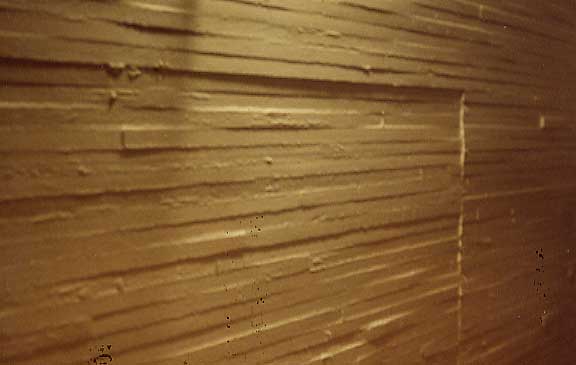 La Casita del Arroyo wall, constructed in 1933 of wood from the
1932 Los Angeles Olympic Velodrome that was constructed inside the Rose Bowl.