HOME
Page [1]- 2 - 3 - 4 - 5 - 6
V E L O R E N D E Z V O U S 2 0 0 2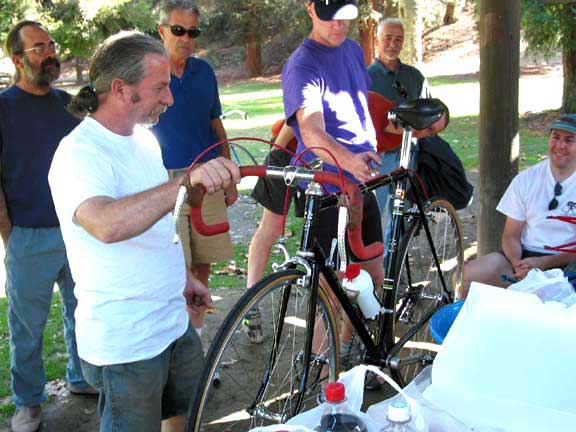 Brian Baylis, hosting the Framebuilder Symposium on Friday morning, checks out a blast from the past...
Chuck Schmidt's Wizard #16 from 1973 that Brian built with his then partner Michael Howard.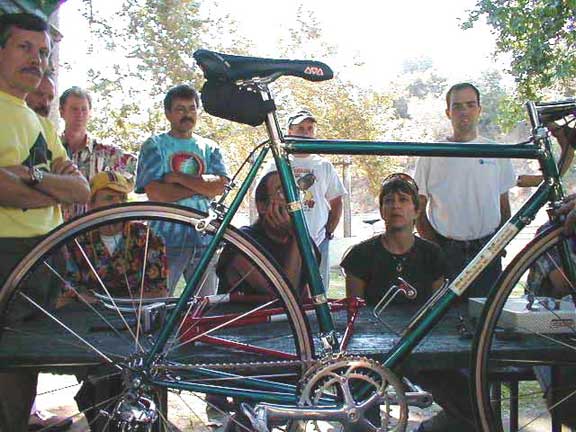 The group sees the latest and the greatest from Richard Moon.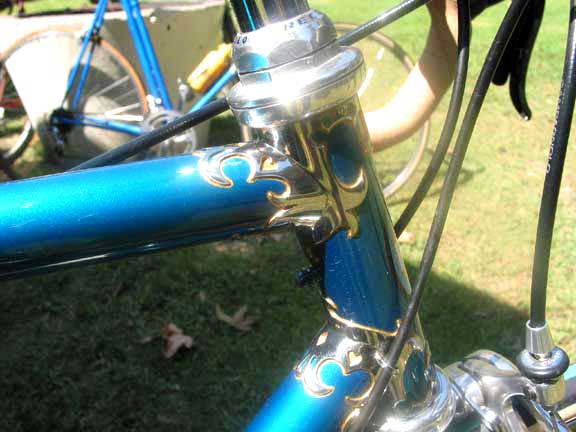 The head lugs on Richard Moon's frame.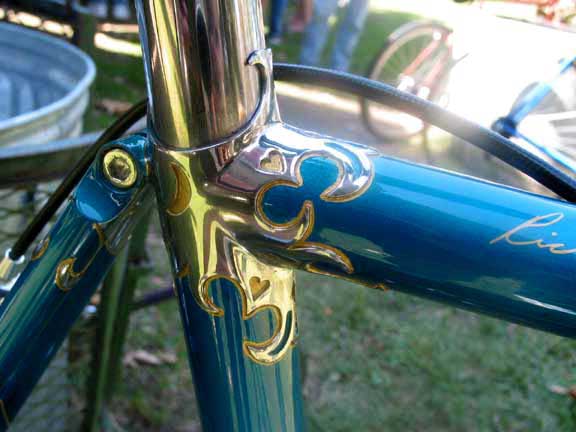 The seat lug on Richard Moon's frame.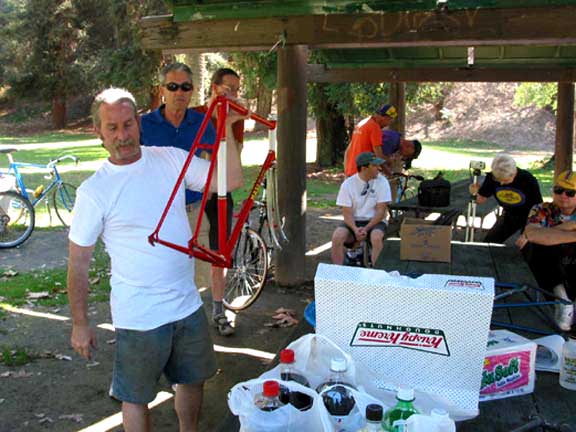 Brian brings out Mario Confente's personal bike for discussion.
Note the everpresent Krispy Kreme donuts, Breakfast of Champions and San Diego frame builders!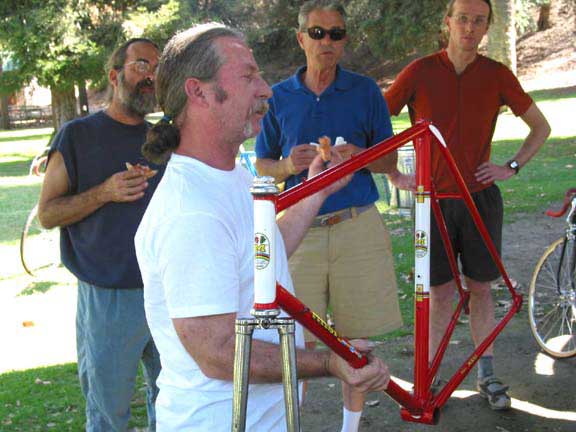 Brian points out some of the unique details of Mario Confente's Masi.

Peter Johnston shows the group the fixed gear road bike that he recently
finished as a gift for his wife Jan (yes, she's very tall).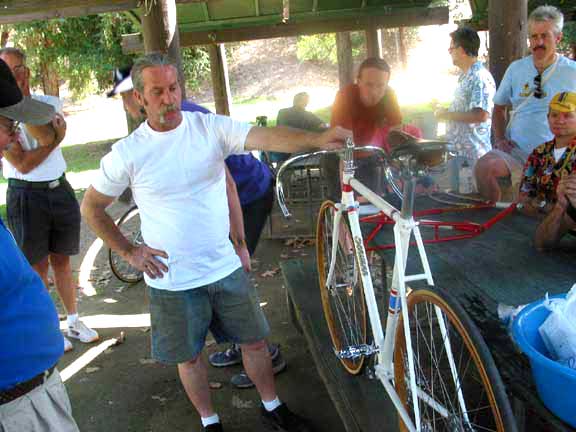 Brian holds the 1938 Schwinn Paramount track bike while owner Dave Staub explains some of the details.

Everyone compares bikes at the start of Friday afternoon's ride.

Group photo for Friday afternoon's ride.
HOME
Page [1]- 2 - 3 - 4 - 5 - 6