HOME
Page 1- 2 - 3 - 4 - [5] - 6

Another view of the bike show on Sunday that was preceded by a ride and followed by a BBQ lunch.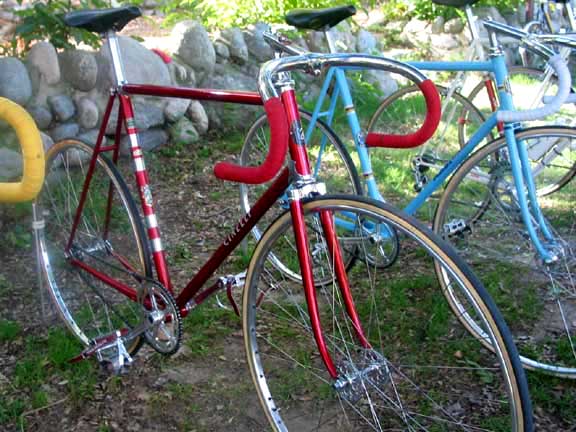 A pair of beautiful and much sought after track bikes, Peter Johnson's 1958 Cinelli and Masi.

Brian Ignatin's Durkopp track bike.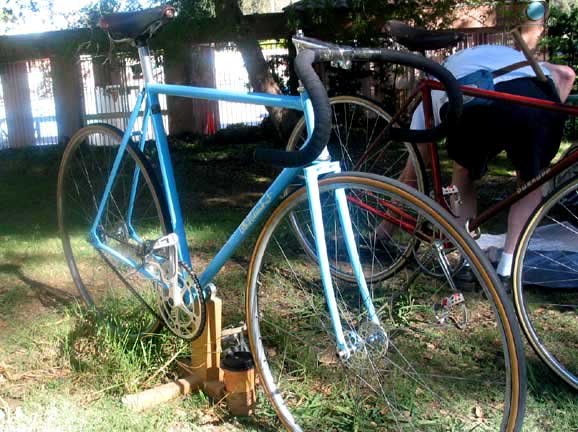 Brian Ignatin's Eisentraut track bike.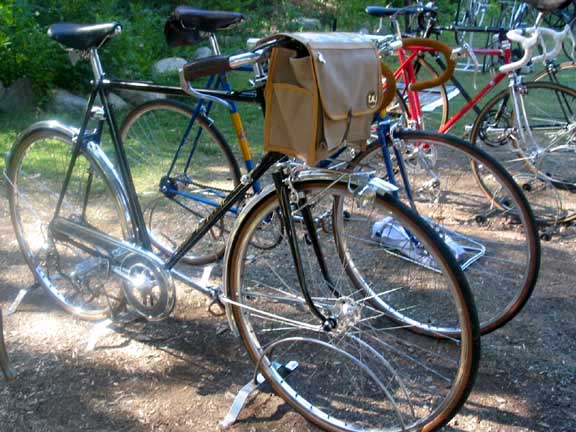 Matt Gorski's 1973 Rene Herse Gentleman.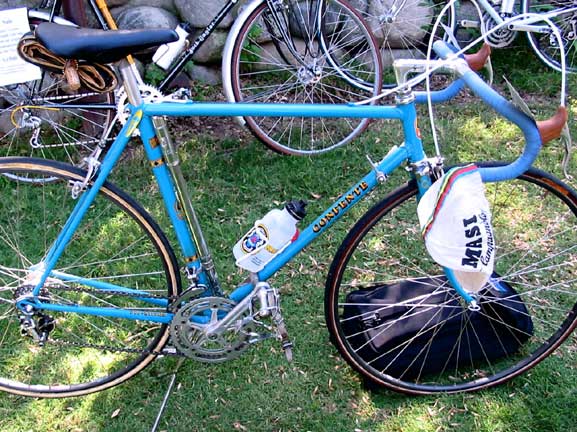 John Pergolizzi's 1977 Masi, decaled "Confente", built as a gift for Irene Ferrari by Mario Confente.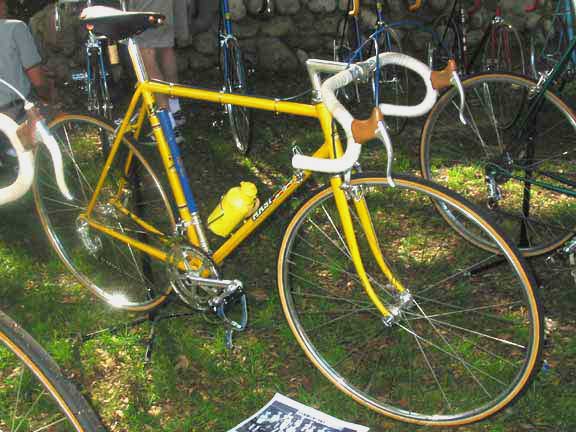 Chuck Schmidt's 1973 Masi Team Sammontana.

Scott Smith, Brian Baylis and Chuck Schmidt compare notes...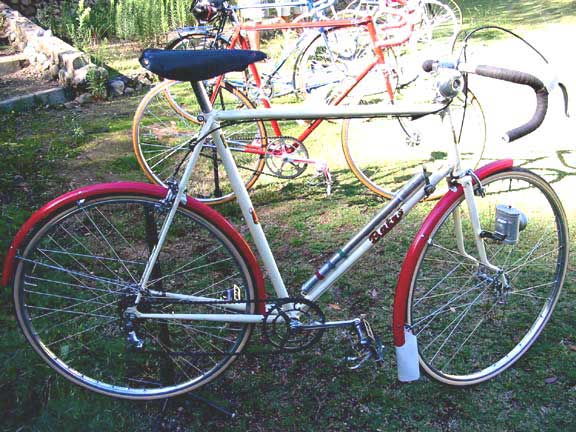 Jay Van De Velde's 1954 Bates with Cantiflex Reynolds tubes and Diadrant fork.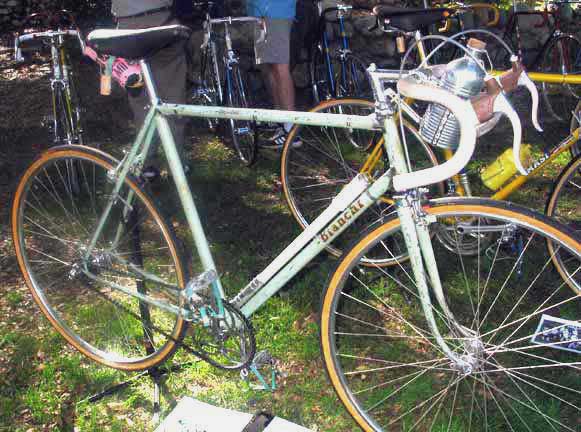 Chuck Schmidt's 1950 Bianchi Folgorissima with Campagnolo single lever changer (later named the Paris-Roubaix).
HOME
Page 1- 2 - 3 - 4 - [5] - 6