HOME
Page 1- [2 ]- 3 - 4 - 5 - 6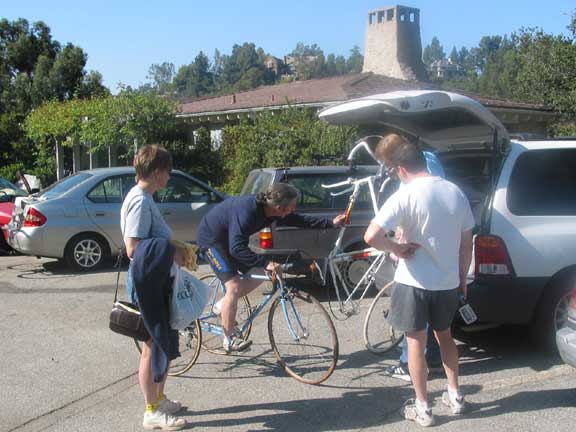 Saturday morning's Symposium at La Casita del Arroyo. Karen Schuckman and Brian Ignatin look on as Brian Baylis
on his Jackson racing trike admires a Masi with Famea paint scheme being unloaded by Peter Johnson.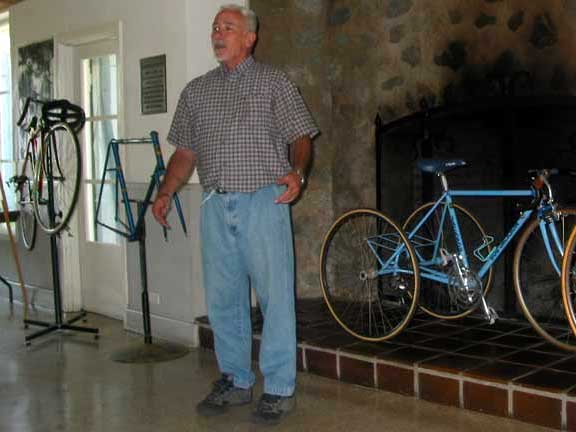 Dennis Crowley gives a short historical introduction on Bikes in 1890 Pasadena at the start of Saturday's Symposium.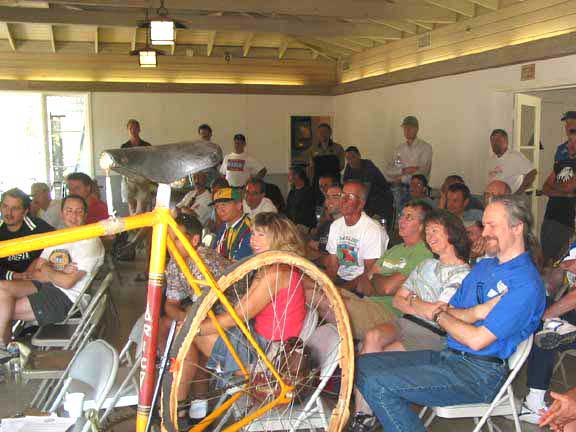 The group at Saturday morning's Symposium enjoying the program. The building, La Casita del Arroyo,
incorporated the 1932 Los Angeles Olympic Velodrome track's wood surface in its construction.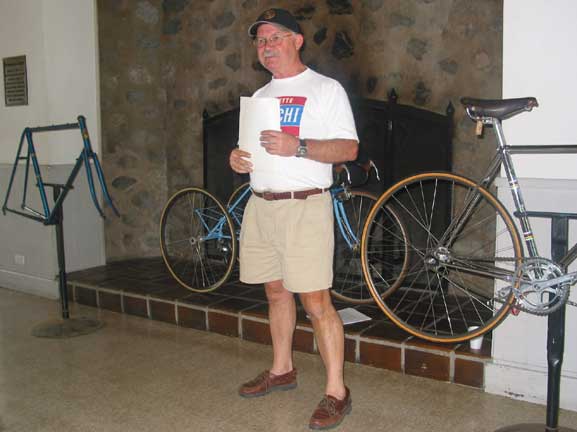 Dave Staub's presentation on his experiences racing in San Francisco and Europe in the mid-1950s.
Dave won the silver medal in the 1500-meter time trial at the Pan-Am games in 1959.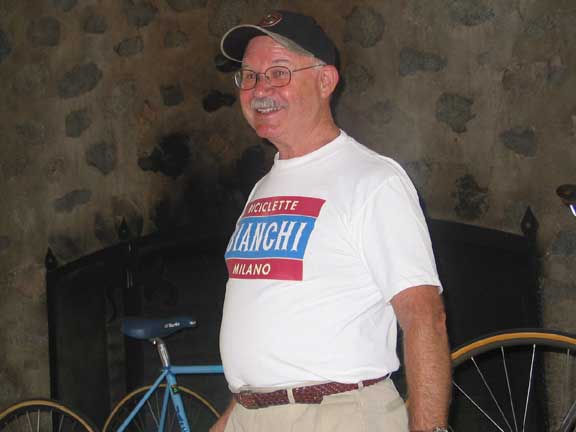 Dave Staub regalling the audience with tales of hanging around Cino Cinelli's office in the mid-fifties
and of meeting some his heros like Reg Harris and Fausto Coppi.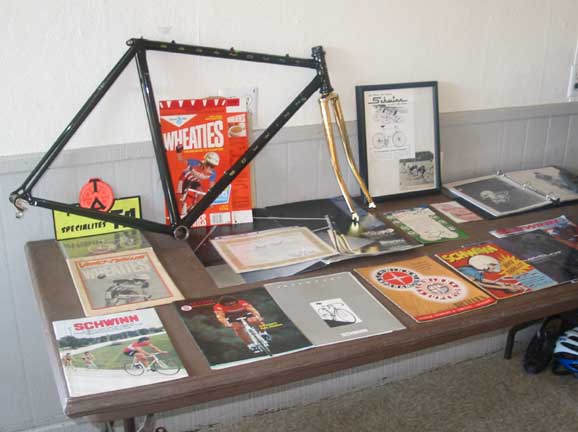 Dave had collected quite a bit of Schwinn memorabilia; he worked for Schwinn a total of 28 years.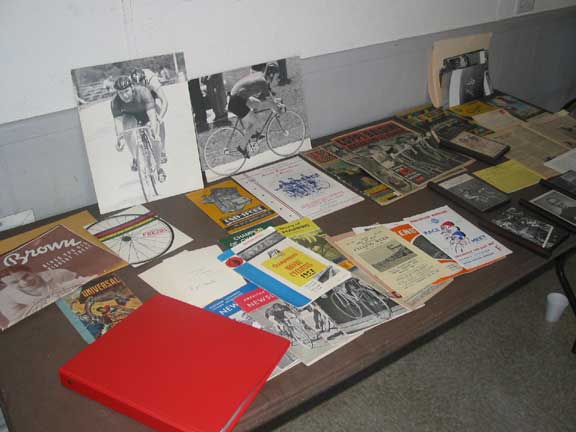 A second table of Dave Staub's racing memorablia along with photos of Dave racing.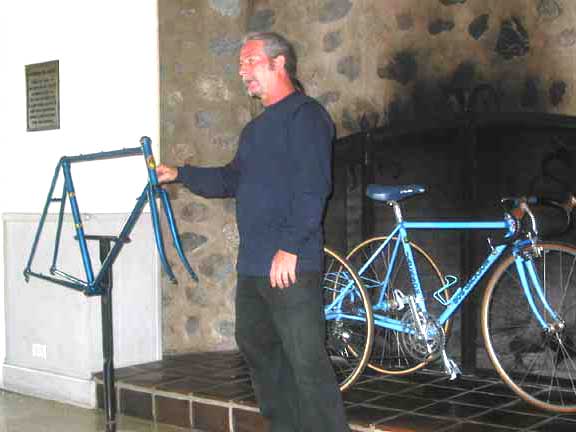 Brian Baylis, with his presentation on how to identify a quality frame and its details.
In back, Brian's '91 Bob Jackson racing trike with Nervex lugs and optional rack.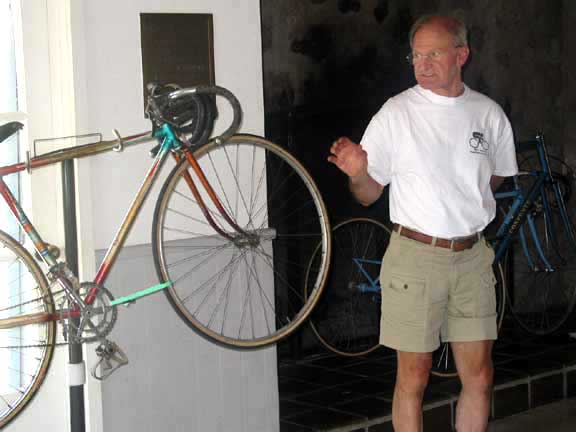 Ted Ernst discusses the details of his father's late-1930s Urago track bike wtih a unique
paint job done in Argentina in the late 1940s.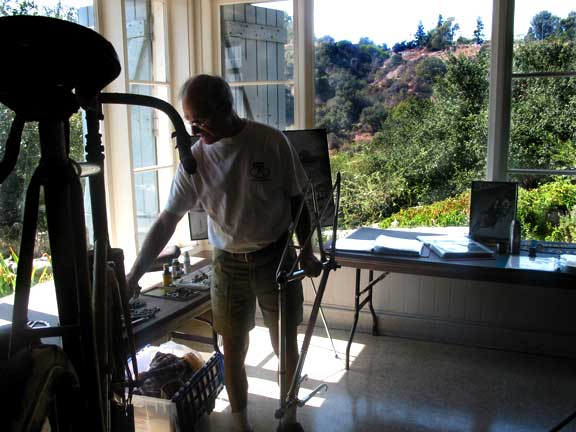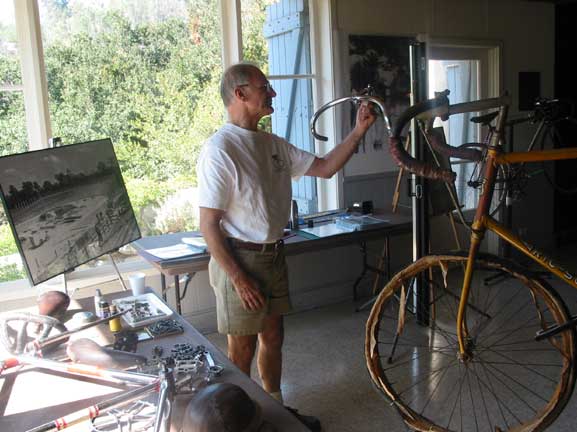 HOME
Page 1- [2 ]- 3 - 4 - 5 - 6