HOME
Page 1- 2 - 3 - 4 - 5 - [6]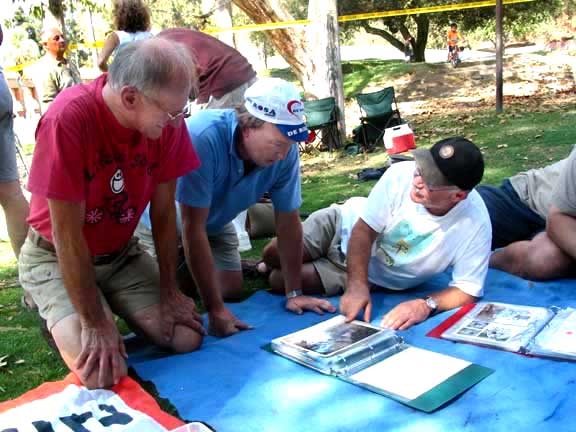 Ted Ernst, Peter Johnson and Dave Staub enjoying some of the photos from Ted's collection Sunday afternoon.



Ted Ernst's Ric Super motor pace track bike from his days competing in Europe in the 1950s.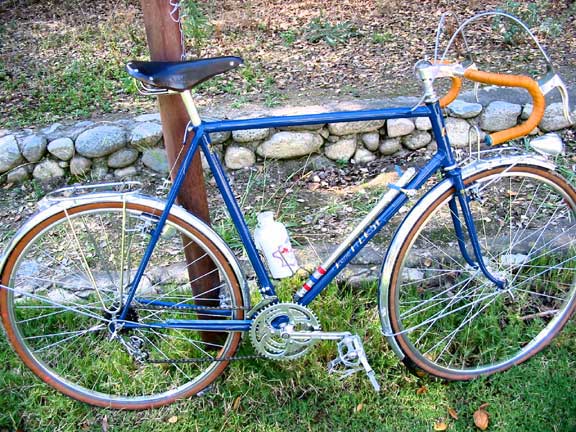 A beautiful french racing blue Rene Herse; notice the Herse crank and rings.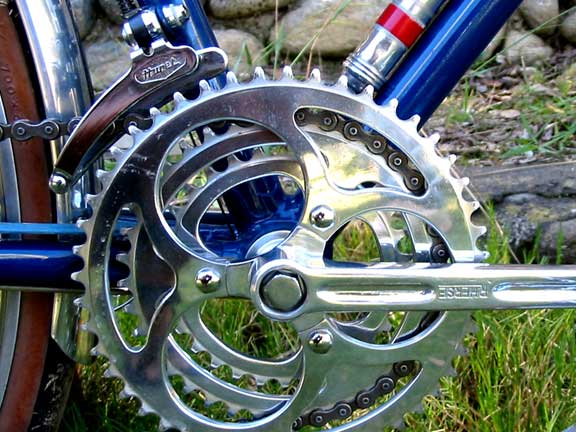 Unique Rene Herse crank and chainrings.

Art Stump's personal bike #4 built in 1974 with black chrome finish and milled and drilled components.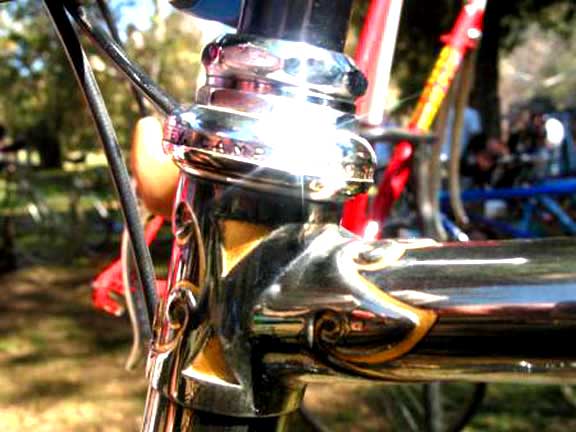 The headlug on the #4 Art Stump; black chrome finish and gold lining and fill.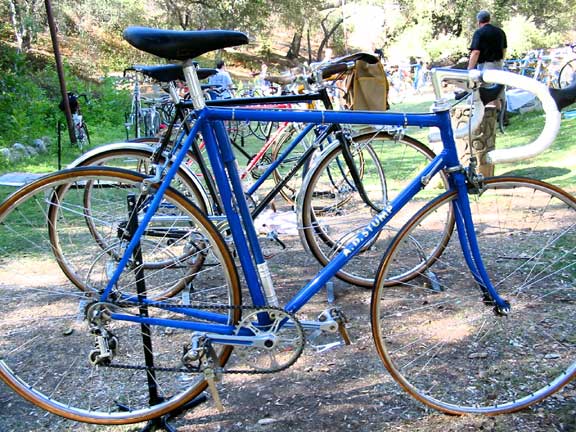 Art Stump #7 time trial bike built in 1976.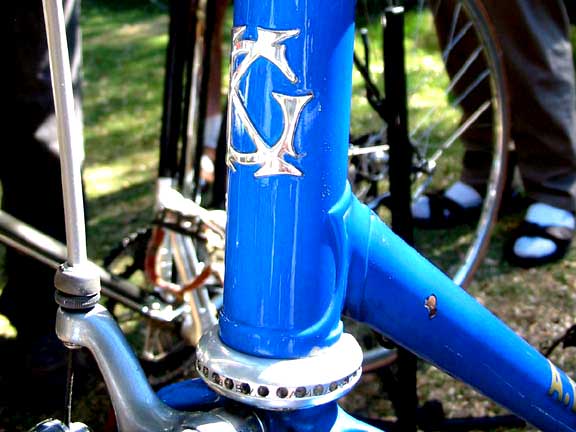 The head tube and drilled headset on the #7 Art Stump time trial bike.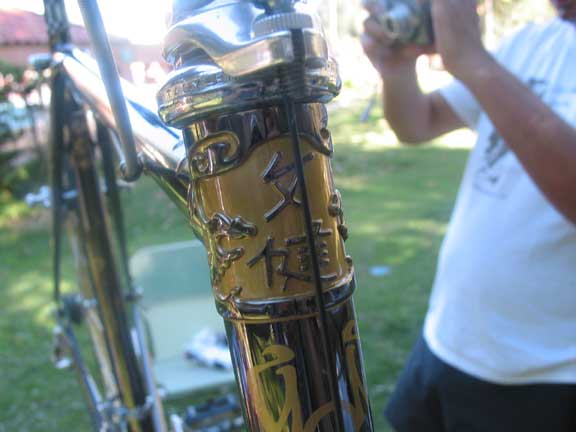 The winner of the Participant's Choice Awards was this amazing 1970s Art Stump bike built for and entered by Silas Lum.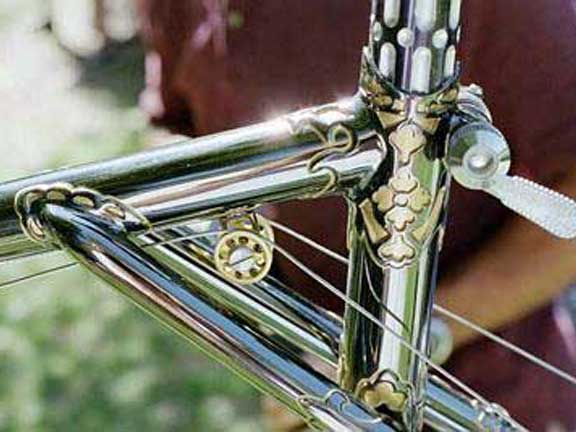 Another view of the the winning Art Stump bike owned by Silus Lum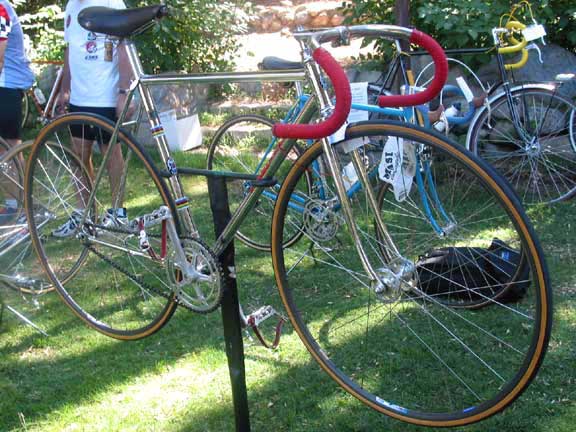 Brian Baylis' amazing 2002 replica of a full chome, Nervex lugged 1961 Masi Special track bike. Sublime!!!
HOME
Page 1- 2 - 3 - 4 - 5 - [6]