HOME
Page 1- 2 - 3 - [4] - 5 - 6

Beautiful bikes to be seen everywhere Sunday, a beautiful fall day in Southern California.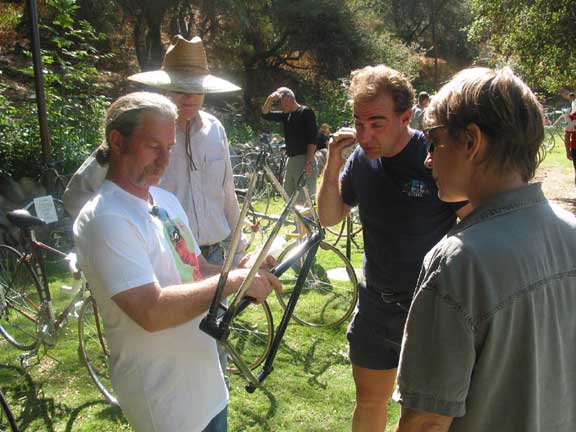 Left to right: Brian Baylis, Sterling Peters, John Pergolizzi (either scratching his cheek or
making some rude and derogatory Italian gesture) and Karen Schuckman.

Brian Baylis and John Pergolizzi embrace a long lost friend after some heavy behind the scenes negotiating Brooklyn style.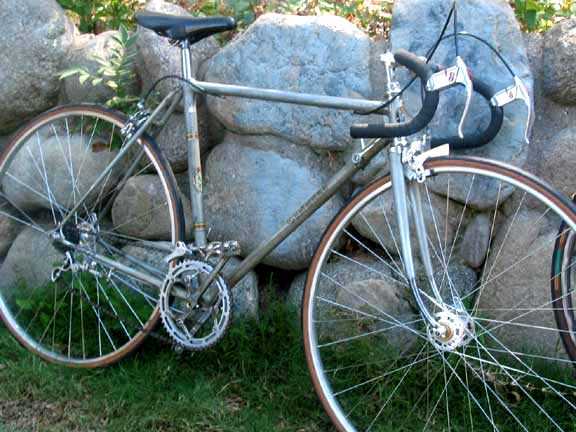 A very rare 1964 Cinelli model the came equiped "all Altenburger".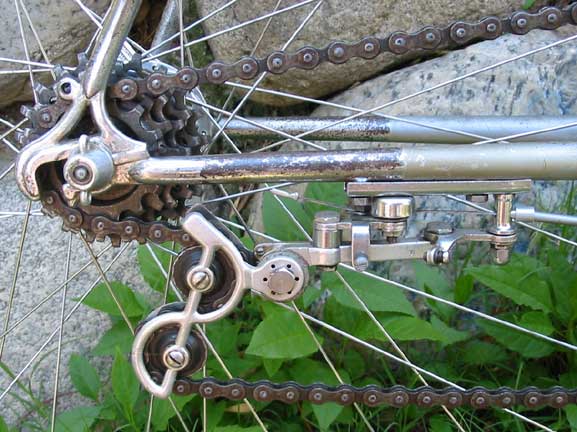 Closeup of the very rare Altenburger derailleur and even rarer and unique Altenburger dropout design.

Jay Van der Velde's beautiful fendered and belite1946 Gillott.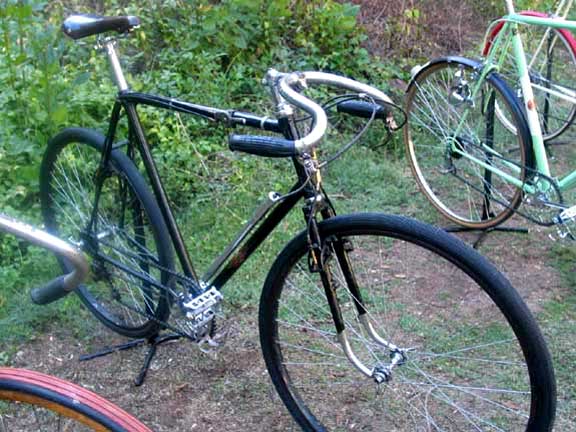 Jay Van De Velde's 1931 James took third in the Participants Choice Awards with fantastic Lauterwaser bars.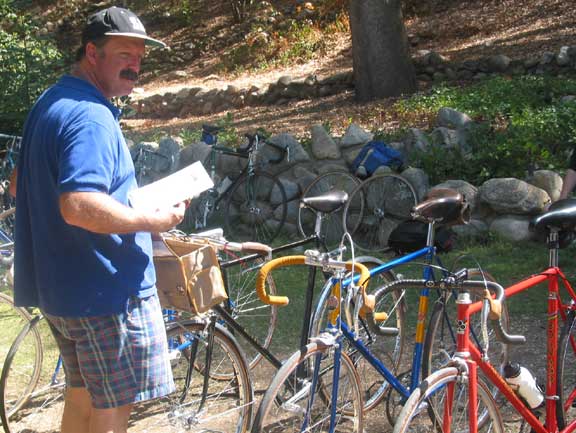 Matt Gorski deciding his picks for Participants Choice balloting.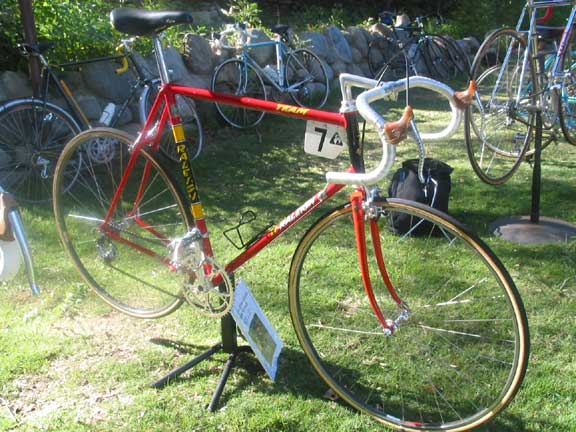 1983 Raleigh Ti - Team 753.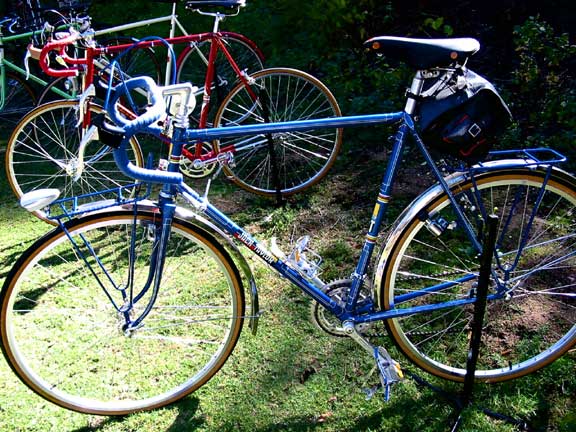 Jay Van De Velde's 1980 Jack Taylor Touring.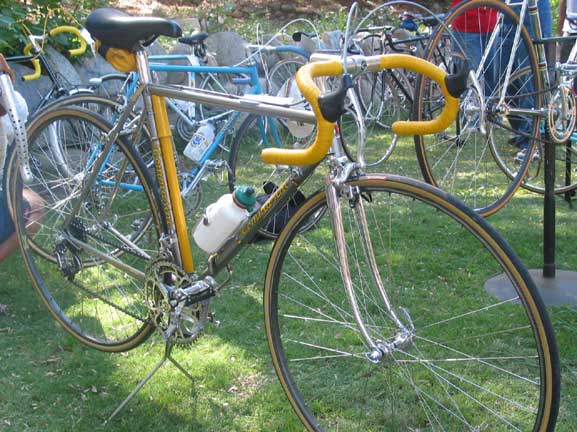 Tommasini from the 1980s with pantographed components.
HOME
Page 1- 2 - 3 - [4] - 5 - 6